Media Relations
EWC's senior counselors have working relationships with reporters and editors across the region and the country. We identify unique story angles and media opportunities and find the right media outlets to reach your target audience.
Demand your share of media: Whether you want regional, national or trade press, broadcast, print or online content, EWC's systematic approach to media relations delivers results.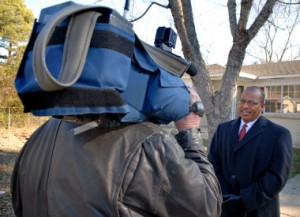 Get media trained: EWC conducts message development and media training programs to help prepare our client spokespersons for effective media interviews.
Our expert team of media trainers – comprised of former broadcast and print journalists – has conducted media training programs for dozens of clients in a variety of industries. During training sessions, our clients participate in a variety of mock print and broadcast interviews conducted by former reporters.
EWC's media training prepares participants for the new, rapidly changing media environment driven by the convergence of traditional media and the Internet. What's more, EWC tailors its media training program to the unique needs of each client or project.
Go nose-to-nose: Occasionally, there is no substitute for the in-person experience. EWC delivers the media to your door through detailed familiarization trips and site visits; gets you inside media strongholds through media tours, desk side briefings, editorial board meetings and more.
Media Arsenal
Media Audits – find out where you really stand with media
Competitive Media Analysis/results tracking
Editorial Board Tours
Media Interview & Presentation Skills Training
Press Conference Planning
Press Kits
Media relations, including Press Releases, Story Pitching & News Conferences
Online press rooms
Senior byline, op-ed writers
If you are interested in a consulting session with Evolving World Communications, please contact Sean Clancy, Managing Director at (908) 272.8507 or send a message using our Contact Form. We will promptly respond.